Reddit is billed as the "front page of the internet". The subreddit r/solar has over 71,000 members and is very active. With most users in the United States, it gives a snapshot of the countries solar industry. Here are the top ten reddit posts of all time in r/solar!
#10 Solar Powered Bus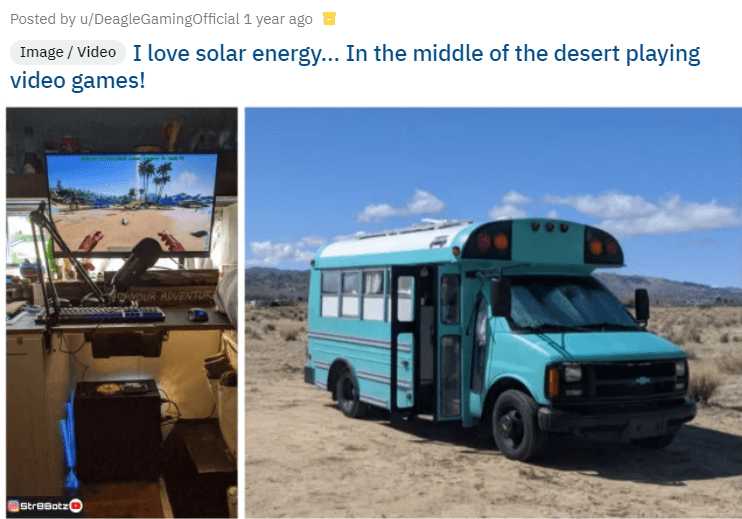 Its awesome off grid vehicle setups like these that make us want to wander. Usually a van or bus like this will have flexible solar panels, as they are easy to mount to a curved roof. However this user has gone with traditional solar panels. Add in an battery and inverter, and voila! A mobile gaming setup. No indication of internet in the desert though…
---
#9 Integrated Solar Roof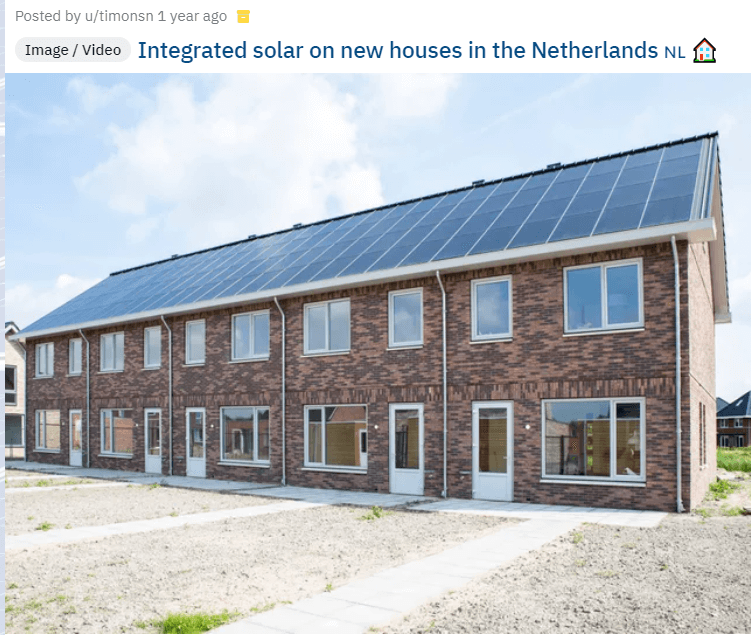 It's fairly rare to see Building Integrated PV these days. A decade ago they were more attractive than today. A BIPV roof like this is a challenging design. As solar panels heat up and cool down, the expansion and contraction can open gaps between them. Usually these systems will have channels running underneath the panel gaps to catch water. Generally these are more cost effective for a new building rather than replacing a roof.
---
#8 Moo-ving to greener pastures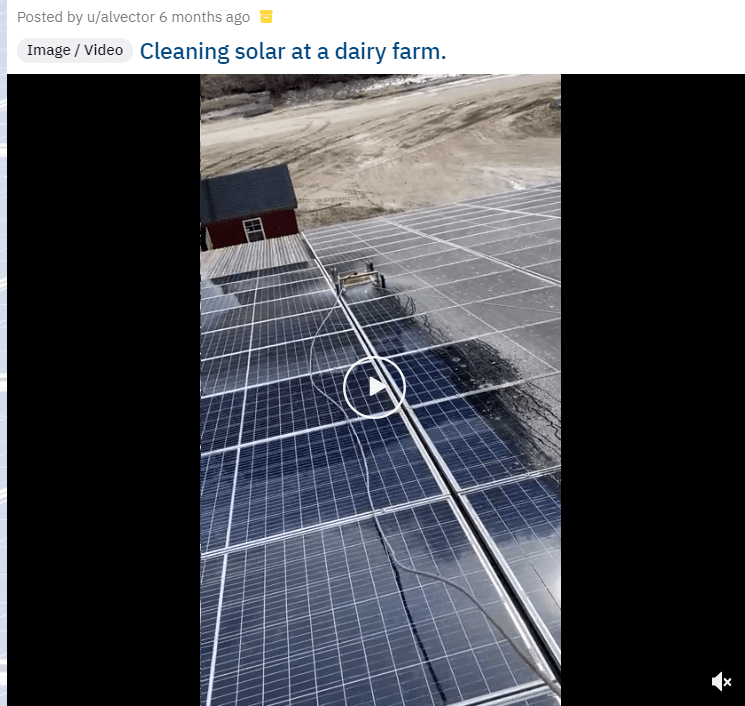 Pardon the cow puns, but solar on a dairy farm is a great asset. Farms need lots of energy for pumping water, milk and processing materials. It will be a while before we see wide adoption of electric tractors, but this a good start. The simple cleaning cart with a pressure hose is pulled up by a rope, and gravity takes it down. Soiling losses can be up to 10% or more in some cases. These panels look pretty dirty!
---
#7 Swedish house with black on black solar panels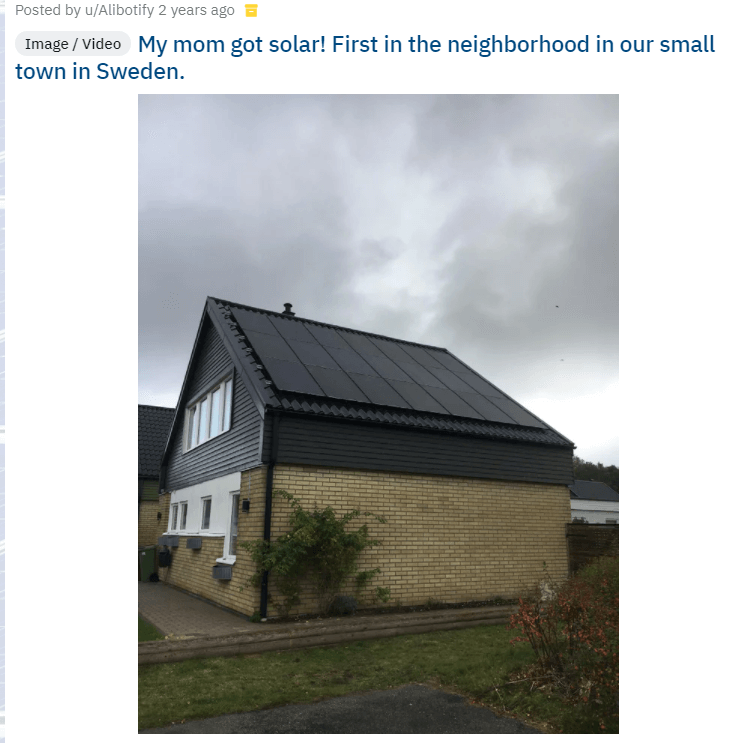 Sweden is not known for a good solar resource. at 60 Degrees N latitude, the summers are pretty short. It may be hard to find a roof tilted at the ideal 60 degrees too. Regardless, people in this region are committed to renewable energy and sustainable living. This black on black style looks nice, and blends in a bit.
---
#6 Solar too expensive? Do It Yourself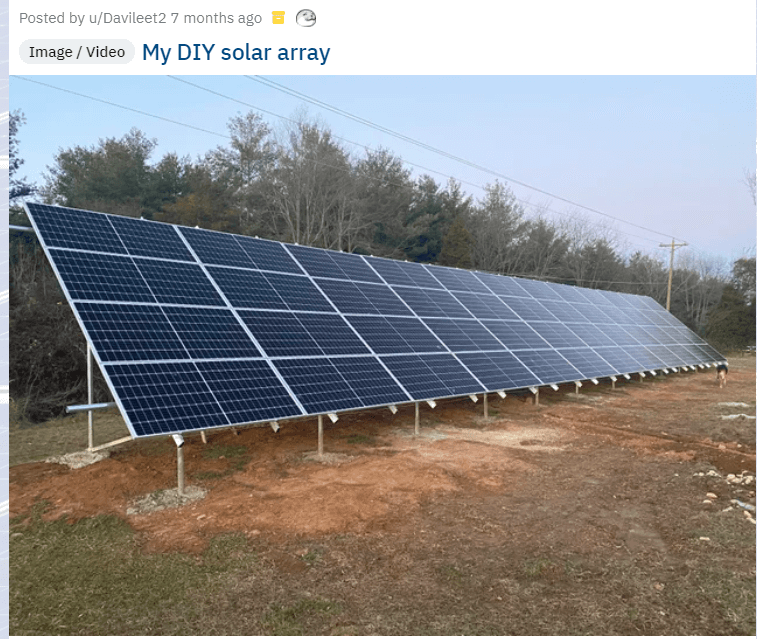 This ground mount array is pretty large for one person! We estimate this to be about 17kW. A ground mount is generally much simpler and to install than roof mounted systems. We doubt the user's roof is big enough to handle this system anyway. Keep in mind, rocky soils and trenching can be a nightmare!
---
#5 Playing Tricks on the Sun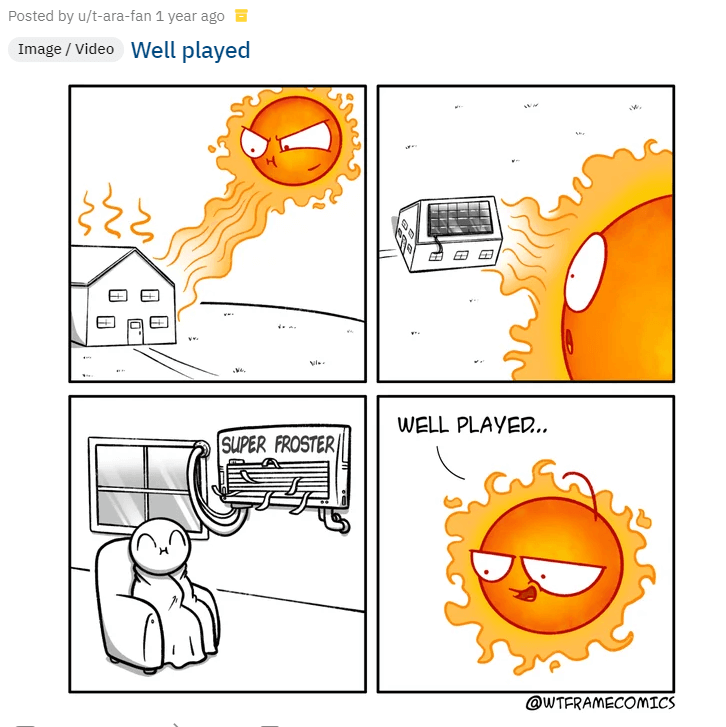 We love this comic! During the summer, power grids can become overwhelmed. Having your air conditioner powered by fossil fuels isnt t really solving the problem is it?
---
#4 Solar Powered Scooter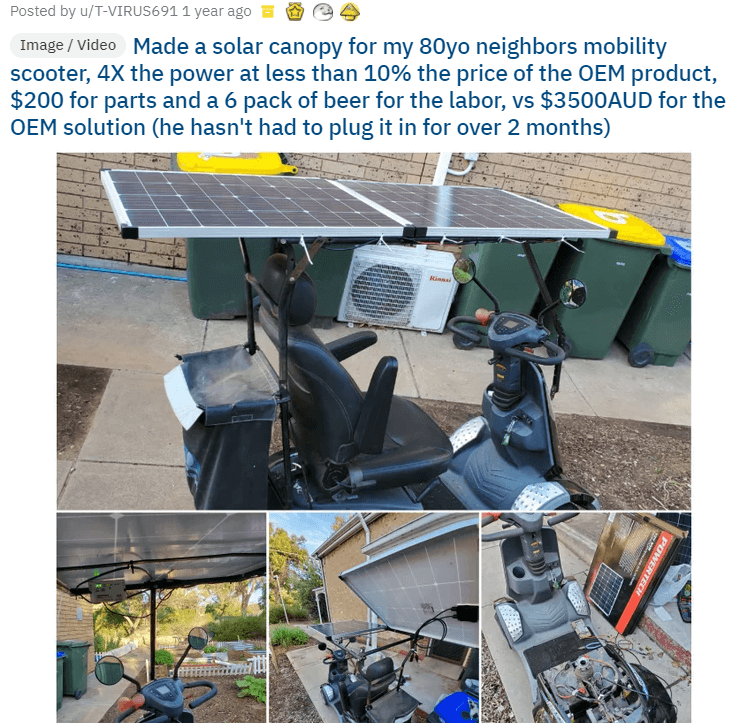 Mobility of the future is here! We love shade here and think this may be a popular modification in places like Florida! This is probably a 12 or 24V system, with a little charge controller. Technically, it's an off grid solar system! Reminds us a bit of the Aptera solar car, just slower.
---
#3 Solar that saves water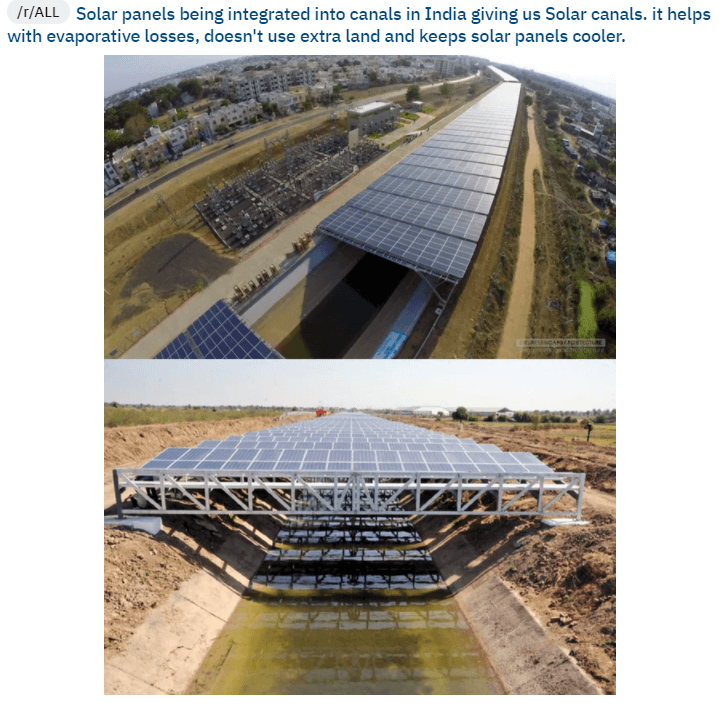 We hope to see more of these solar installations in populated areas like California. City areas without much free land could generate some serious wattage and save water!
---
#2 Schools Raising Money with Solar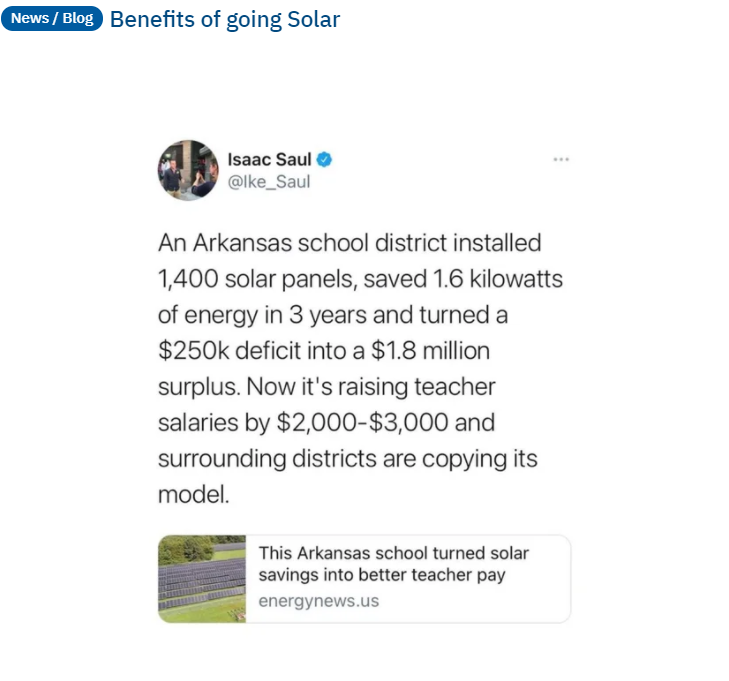 This great solar project in Arkansas saved a school district from crippling energy bills. The solar farm and energy efficiency measures saved 1.6 Million kWh or 1.6GWh) over 3 years! You can read the full article here:
---
#1 Lady Tradies for the win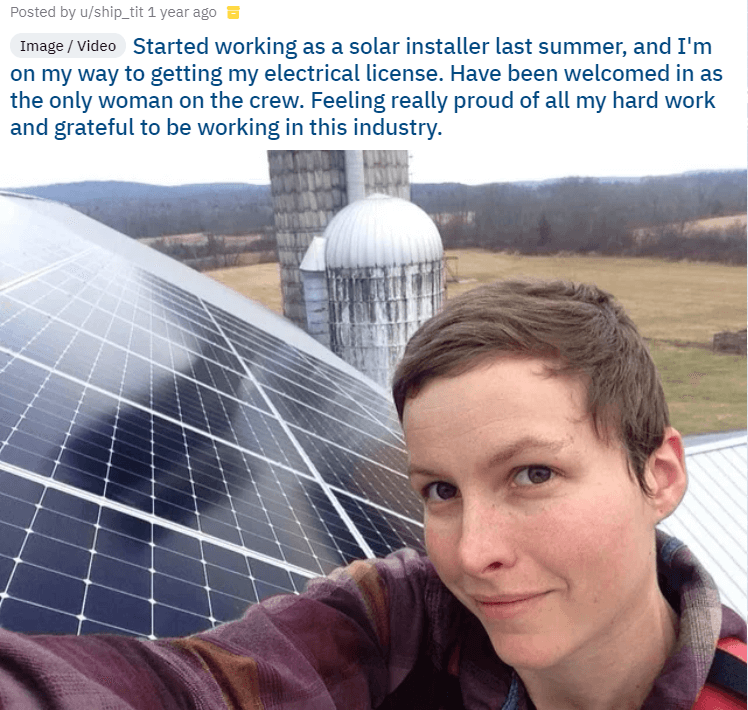 Diversity in the STEM world, especially trades is a great thing! An electrical training program usually takes a few years for a license. Online Solar Training can be done in a few weeks however. Installers should also seek hands on training.
And there you have it! The top reddit posts in r/solar. Head to reddit.com/r/solar to see more.