The utility-scale solar industry is growing rapidly, and solar jobs in the United States are as well. If you want to work in solar, but make more money than residential sector, Utility Scale Solar is for you. Here you can find different roles and salaries available in the industry. Utility Scale solar farms are the largest and most complex solar projects, often taking years to complete. As the projects are very expensive, salaries are usually higher in utility scale than residential solar.
What is Utility Scale Solar?
Utility scale solar refers to projects that typically produce at least 1 Megawatt of power. This "centralized" power is distributed to the local utility grid. In contrast, rooftop solar follows a small-scale, decentralized model of generation. These solar farms or power plants produce electricity far cheaper than rooftop solar. This is due to economies of scale and technology. These projects require long term planning, financing and construction and operations teams at various stages. Work sites are often in remote areas with good sunlight and cheap land.
Utility Scale Solar Projects in the United States:
The Solar Energy Industries Alliance has produced a great interactive map which we have included below! Is there a solar project under construction near you?
Solar Sales / Business Development Jobs
At large scale, salespeople are generally called Business Development Managers or BDM's. BDM's focus on selling large quantities of products from business to business. Sales agreements are valued in the millions due to sheer size of projects. Generally, you can work in sales for a equipment supplier, selling to the Engineering, Procurement and Construction (EPC) company or another supplier.
Suppliers can include:
In addition you can also work on selling the power through Power Purchase Agreements
Salary Range: Agreements may include commission or other incentives, and can range from $65,000- $130,000
Project Development Jobs
Solar farm developers do the following things: they finance the project, secure land, get local permits, and contract the work. Solar farm development is complex, so these roles are generally not entry level. In addition, developers need to establish new business relationships in the industrial space quickly and develop rapport with stakeholders. Project developers usually have a background similar to the following:
Electrical, Mechanical, Civil Engineering education with an MBA & experience
Solar project finance and energy analysis
Hands-on background in solar development with responsibility towards managing multi-million dollar, multi-megawatt PV projects along with knowledge of PV systems, inverters and project financing
Demonstrated ability to manage and effectively engage with cross-functional employee groups of all levels and competencies
High proficiency with MS Excel, MS Project, and/or other financial evaluation software's
Knowledge of PVSYST, Salesforce, Procore, Box, Dropbox, and advanced financial modeling
Salary Range: Depends a bit on bonuses, but can range from $90,000 to $140,000
Project Managers
Project managers can work on any side of the project, but largely for an EPC Company. PM's work long hours keeping the project moving smoothly. Managers can work on the supplier side, ensuring materials are being shipped from the factory on time. They can also work on site managing the construction. A PM will have advanced understanding of all aspects of the solar farm construction process. Organization is a critical skill for this role. Utility Scale Solar Projects can take years, involve thousands of people and equipment from all over the globe.
Typical qualifications might include and engineering or construction management background, PMP certification, and LEAN Six Sigma training.
Salary Range: Depends a bit on overtime, but can range from $70,000 to $130,000

Utility Scale Solar Engineering Jobs
Solar Engineers / PV Engineers
Solar Engineers, are also called PV Engineers for Photovoltaics. Most solar engineers enter the profession through a bachelor's degree program and the majority of them major in electrical engineering with an additional minor or concentration in solar power or solar energy. However, they may also have a background in mechanical or civil engineering and take courses in renewable energy engineering.
PV Engineers, sometimes under the title of Application Engineers will design preliminary or detailed designs for a project. In addition, they will simulate the expected energy generation of a design using PVsyst software.
Salary Range: Depends on overtime, but ranges from $75,000 to $120,000
Mechanical Engineers
Mechanical Engineers can design systems like solar trackers, mounting brackets and much more. They also can work in SCADA (Supervisory Control And Data Acquisition) for running power plants. In addition, most sites have weather stations that report data. Some mechanical engineers are employed to perform quality assurance for materials and installation. For example, the steel piles driven into the ground will have required thickness of galvanized coating to prevent corrosion. A mechanical engineer can confirm this, and ensure the piles are driven with the correct spacing and tilt.
Salary Range: Depends on overtime, but ranges from $65,000 to $110,000
Civil Engineers
Civil Engineers play a critical role in utility scale solar design and construction. Jobs for civil engineers can include soil and geotechnical analysis early in a project. The soil analysis determines the size and depth of pilings to be driven. Later, civil engineers will design foundations for inverters, cable trenching and water management. In addition, civil engineers may map the terrain in 3D and decide on any landscaping is required to level the site. Many sites will require roads to be build to handle heavy trucks as well.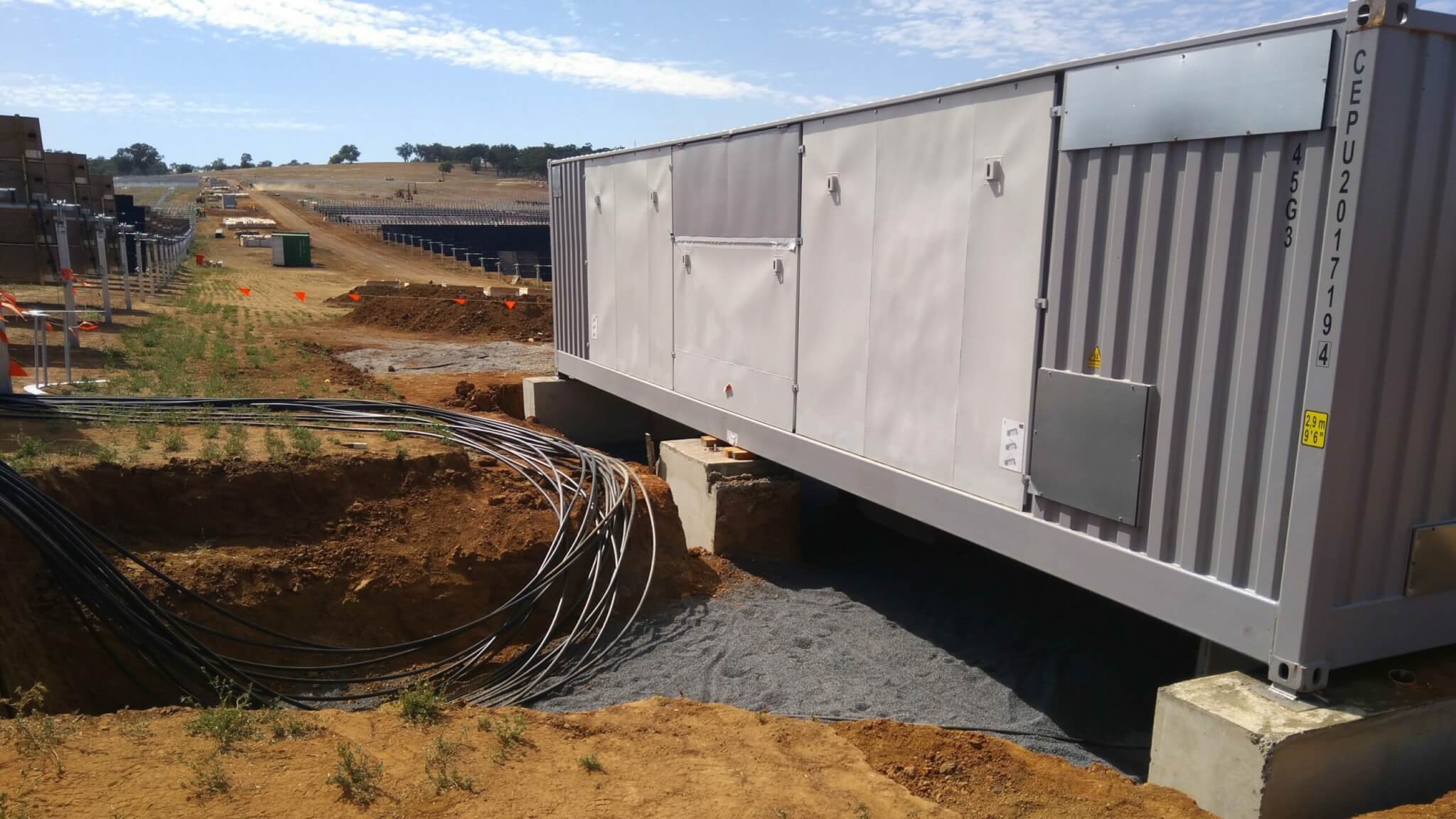 Salary Range: Depends on overtime, but ranges from $75,000 to $120,000
Aerospace & Structural Engineers
Wait, They make and rocketships and buildings right? Well yes, however there is an interesting career path for aerospace & structural engineering. Solar trackers and standard racking systems that hold solar panels must withstand severe wind loading. An Aerospace Engineer with wind tunnel testing experience could work in tracker design or certification. Engineers are always trying to optimize the structure for cost and strength.
Structural Engineers work for a structural engineering firm as a third party or be integrated in the project. They will work on selecting the optimal steel pile sizes for the site. These can vary in length and thickness on each row, as the wind loading conditions will change.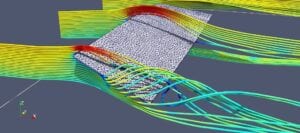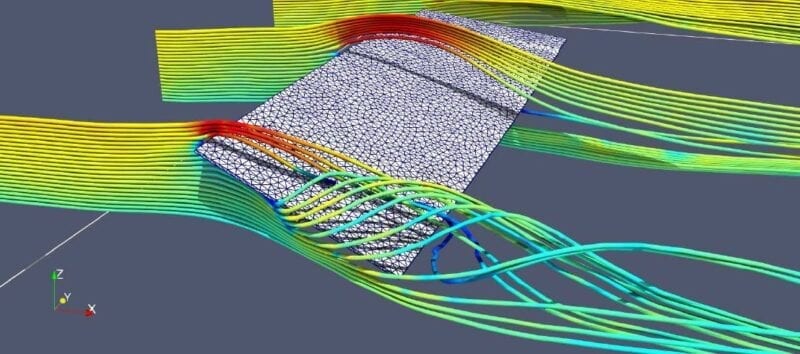 Salary Range: Depends a bit on bonuses, but can range from $60,000 to $90,000

Utility Scale Solar Construction Jobs
The construction offers the most jobs for utility scale solar work. However, these jobs are location and time dependent, and can be exhausting. Construction of solar farms may take several months to several years. Construction workers should prepare for a longer commute or potentially moving to location nearby as well. Work often pays very well because of the long hours and harsh conditions. The sites are often very dusty and hot because they are experience high solar irradiance year-round.
Solar construction and labor jobs usually pay hourly or by the day. Sometimes, a temporary labor company hires workers. These jobs aren't generally posted online, so it's best to get in touch with the project and it's contractors directly. This also includes many sub-contractors to support construction operations.
Some of the largest companies building utility scale solar farms are:
For even more companies, check out Solar Power World's 2020 Top Utility Scale Solar Contractors list here.
Entry- Mid Level Solar Construction Jobs
Panel Installation: Easy to learn, physical fitness definitely required. Lots of lifting, squatting and bending. You should have fundamental solar training to stand out.
Single Axis Tracker and Fixed Racking Assembly: Knowledge of tools like torque wrenches, and attention to detail are key. Workers often are close to moving machinery in the field.
Waste Collection – There is a ton of shipping & logistics waste that must be gathered and disposed of properly.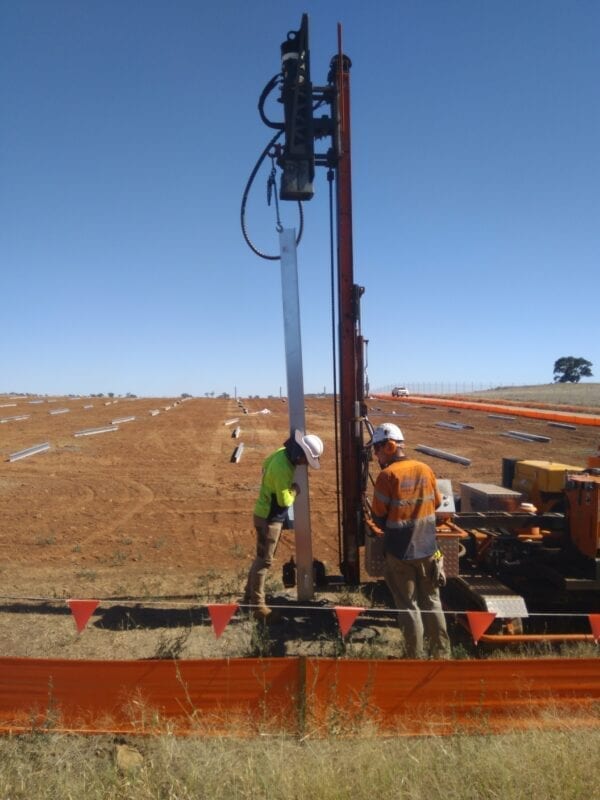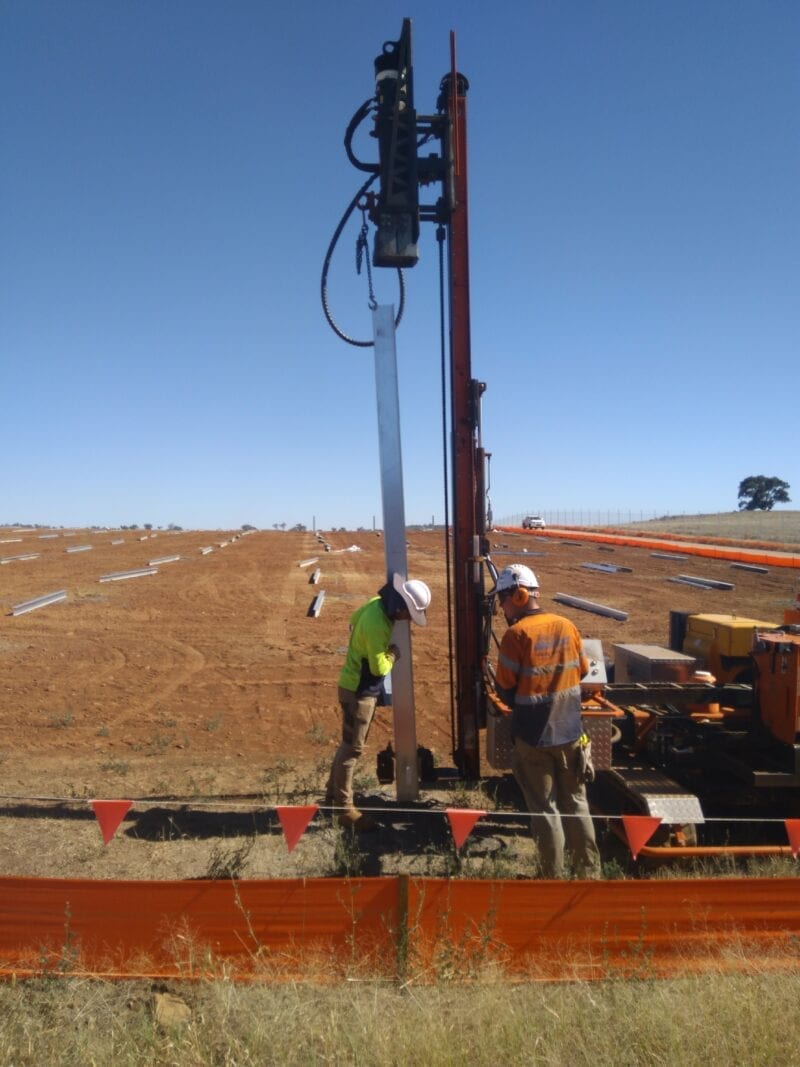 Machine Operator Jobs
Telehandler & Forklift Operators: Move materials from laydown area to the field for construction.
Civil Works & Grading Machines: Done early in a project to make a hilly site more "flat".
Piling Operators – These are the "tank drivers" in the fight against climate change. Pile driving requires endurance, precision and the willingness to wear heavy duty ear protection all day long. Therefore, pile driving can also be dangerous, as there is tremendous force and speed generated from the power heads.
Water Tanker Drivers: Many sites will have a dust control plan, which includes keeping the dirt roads from drying out. Dust from construction can choke up the nearby farms and town in some areas.
Fencing Installation- usually done by a sub contractor that only does fencing.
Mid- Level Solar Construction Jobs
Work Leaders & Team Supervisors
Quality Assurance: You can be learn on the job with prior solar farm experience. You will make sure the mechanical and electrical components are being built correctly.
Logistics: Manage thousands of trucks, shipping containers and materials for the solar farm.
Utility Scale Solar Construction Management
Construction Manager: This is the head of the operation. He or she will oversee the big picture, and takes on the risk of meeting deadlines and budgets. Salary Range: Depends a bit on bonuses, but can range from $90,000 to $155,000
Safety Management: With hundreds of workers in the heat, around moving machinery, safety is a huge concern. Sites have a full time safety manager on staff. The safety manager inducts new employees and conducts safety talks and training, for example. In addition, they will deal with any incidents if they occur.
Project Manager information can be found at the beginning of this article.
Other areas such as finance, administration; even those with a non-solar related degree can find a home in the utility scale solar industry.
Utility Scale Solar Operations & Maintenance Jobs

After the solar farm is is complete, the next step is commissioning. Unusually, a small commissioning team will travel from site to site as projects finish. The team ensure all systems are working properly and are ready to connect to the grid. Problems may arise however, and rectification works will be conducted.
Once the solar farm is producing, a small O+M team will stay behind to fix issues that may have been found. Occasionally, there are non-critical issues that are not immediately fixed. Throughout the life of the solar farm, inspections will occur regularly to find any quality issues and fix them.